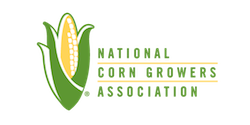 The National Corn Growers Association (NCGA) is happy the House of Representatives passed the Surface Transportation Reauthorization and Reform Act of 2015, a bill that would extend federal highway funding for the next six years. But in this news release, NCGA urged the House and Senate now to reconcile their respective transportation bills and send it to the White House for signature, before federal transportation funding expires on November 20.
"On behalf of America's farmers and ranchers, thank you to the House for passing this important legislation," said NCGA President Chip Bowling, a farmer from Maryland. "Eighty percent of America's corn crop is trucked to market, so this issue affects all of us. Safe roads and bridges allow us to get our products to market quickly, safely, and efficiently. When roads and bridges aren't properly maintained, it's not just a nuisance – it puts our safety at risk and hurts our bottom lines."
"We especially want to thank the House Transportation Committee, Chairman Bill Schuster (R-Pennsylvania), Ranking Member Peter DeFazio (D-Oregon), and Representatives Sam Graves (R-Missouri) and Eleanor Holmes Norton (D-D.C.) for their leadership in getting this bill passed. We now call on the House and Senate to reconcile their two bills and send this legislation to President Obama as quickly as possible before the Thanksgiving recess," said Bowling.
NCGA had joined more than 70 food and agricultural organizations in supporting the Safe, Flexible and Efficient (SAFE) Trucking Act as part of the transportation funding legislation. However, the bipartisan amendment, which would have improved the efficiency of America's food supply chain by modernizing truck weight limits, failed to pass on the House floor.