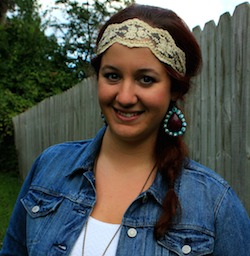 We would like to formally welcome Taylor Truckey to the ZimmComm Team this fall. She will be traveling to the National FFA Convention with me this week and also attending the National Association of Farm Broadcasting conference in just a few weeks.
Taylor is currently studying Crop and Soil Sciences at Michigan State University; she will be graduating May 2015. Taylor grew up on a small farm in Southern Michigan where her family raised beef cattle and various livestock for 4-H. Through her involvement in 4-H and FFA, she developed a passion for agriculture that has guided her interest in agronomy and marketing for the agriculture industry. Taylor is active in many groups at Michigan State where she is currently serving as President of the MSU Agronomy Club and as a Campus Ambassador for Agriculture Future of America. She is actively involved with the AgChat Foundation, Collegiate Farm Bureau and the Agriculture Future of America organization.
Taylor also blogs at College Girl in an Ag World where she works to highlight the experiences & opportunities that make the future of agriculture so exciting. Be sure and give her a follow on Twitter too @taylor_truckey.