Last week, two Oregon counties voted overwhelmingly to ban the cultivation of genetically engineered (GE) crops. The initiatives in Josephine County and Jackson County, which border California, passed by as much as a two to one margin.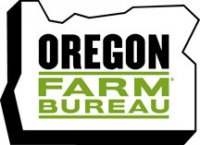 "This isn't Monsanto or Syngenta, these are local farms that have been farming the way they have chosen here in the valley for generations," said Ian Tolleson of the Oregon Farm Bureau. "Regrettably ideology has won over sound science and common sense."
Oregon has a right-to-farm law and last year the state legislature passed a law preempting local governments from regulating genetically engineered crops. However, since Jackson County's GMO measure was already approved for the ballot, it was exempted from that bill. And supporters of the ban say it is "well crafted" to withstand a legal challenge to the right-to-farm law and Oregon's constitution.
"It's important to know that the Josephine county measure is actually unenforceable, where the Jackson County is," said Tolleson. "Farm Bureau's stance is that it should be up to the land owner to decide how to grow crops."
Tolleson says the Oregon Farm Bureau is unhappy with the "farmer vs. farmer" attitude between organic and traditional farmers that have colored the county votes. "We really value everyone's decision to choose how they farm and if this were a bill banning organic farming, for instance … we would be opposed to that as well."
He adds that "having this debate at the ballot box really hurts the industry."
Interview with Ian Tolleson, Oregon Farm Bureau