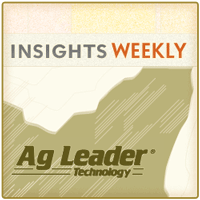 This week we caught up with Kaleb Lindquist, Ag Leader software sales specialist, who gives us an update on how growers can now utilize SMS mobile software from any tablet device they currently have.
Kaleb says SMS mobile can be used on any laptop with a Windows Operating System or tablet with the full version of Windows.
Listen to Lindquist explain
Kaleb also says you can take your tablet out to the field, attach a GPS receiver to it and that will enable you to do soil sampling, scouting or general coverage logging.
Listen to Lindquist explain
Ag Leader will begin holding SMS trainings this summer, but if you have questions prior to the spring planting season, be sure to ask your dealer or call Ag Leader customer service.
Become a fan of Ag Leader on Facebook today, and get the latest precision ag videos on the YouTube channel. For more information about Ag Leader products and services, or to visit the blog site, go to www.agleader.com.