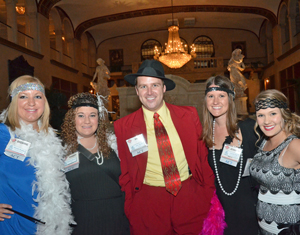 About 60 students representing eight different universities across the country are attending the Ag Media Summit this week as part of the National Agricultural Communicators of Tomorrow. The officers are pictured here in Gatsby garb at the welcome party and they are Breanne Brammer, Hannah Miller, Andy Barth, Jennifer Ray, and Faith Jurek.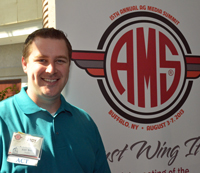 I got a chance to chat with Andy this morning about the importance of NACT being a part of AMS. "Ag Communicators of Tomorrow is a student organization at the collegiate level, preparing students for a career in ag communications and being involved in Ag Media Summit is such a wonderful experience because they get to work and interact with industry professionals," said Andy.
The organization began actually holding its annual business meeting at AMS a few years ago, presenting awards and electing new officers, while at the same time having the opportunity to network with those in the industry.
Listen to my interview with Andy here: Interview with Andy Barth, NACT president
2013 Ag Media Summit Photo Album