Growers looking for an effective pyrethroid now have a new option with Fastac™ EC insecticide from BASF Crop Protection, which just received Environmental Protection Agency (EPA) registration and will now be available for use for the 2013 season.
We heard about Fastac during the BASF grower symposium two weeks ago and they said at the time they were expecting registration from EPA any day and sure enough they got it here in time for this year.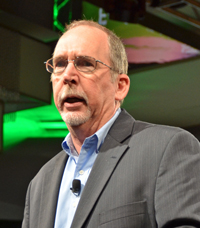 "Fastac is a 4th generation pyrethroid insecticide," says BASF technical service group manager Rick Chamblee. "Growers in all parts of the country are always fighting bugs it seems, so one of the things Fastac brings to market is good control of aphids, does a good job on thrips."
Listen to Rick's comments about Fastac here: Rick Chamblee, BASF
The active ingredient in Fastac EC insecticide, alpha-cypermethrin, targets the nerve impulses of insects, which leads to effective control. Fastac EC insecticide controls a broad-spectrum of piercing-sucking and chewing pests, including aphids, beetles and stink bugs.
Combined with its low-dose rate and broad-crop label, which includes soybeans and cotton, Fastac EC insecticide is a welcome addition to the growing portfolio of crop protection products from BASF.
Fastac EC insecticide is a Restricted Use Pesticide.