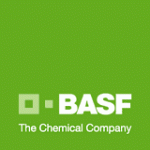 BASF has completed its acquisition of seed treatment company Becker Underwood.
BASF purchased Becker Underwood from Norwest Equity Partners for $1.02 billion (€785 million). With the acquisition, BASF is now a leading global provider of technologies for biological seed treatment as well as seed treatment colorants and polymers. BASF has also expanded its product portfolio in the areas of biological crop protection, turf and horticulture, animal nutrition and landscape colorants and coatings.

"The acquisition fits very well with our long-term growth strategy. It will provide our customers with an even broader range of innovative solutions for agriculture. And it also provides our new colleagues with access to BASF's global R&D platform as well as new markets and customers," said Dr. Andreas Kreimeyer, member of BASF's Board of Executive Directors responsible for the Agricultural Solutions segment and Research Executive Director.

Most businesses of Becker Underwood will join the newly established global business unit "Functional Crop Care" as part of BASF's Crop Protection division where BASF will merge its existing research, development and marketing activities in the areas of seed treatment, biological crop protection, plant health, as well as water and resource management with those of Becker Underwood. Becker Underwood's animal nutrition business will be integrated into BASF's Nutrition & Health division.
The newly formed global Functional Crop Care unit will become effective January 1, 2013. It will be headed by Dr. Juergen Huff, Senior Vice President. Dr. Peter Innes, currently CEO of Becker Underwood, has accepted the position of Global Senior Advisor to the Crop Protection division. He will support the integration of Becker Underwood into BASF and the implementation of the Functional Crop Care unit.
Read the BASF press release for more information. BASF will be having a media briefing on the acquisition next week in Chicago at the CSS 2012 & Seed Expo, which we will be there to cover.