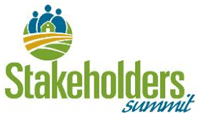 This week I get back on the agriblogging highway to the 2012 Animal Agriculture Alliance Stakeholders Summit. My coverage will be made possible again this year by the National Cattlemen's Beef Association and the United Soybean Board. The theme is Real Farmers Real Food: Celebrating Tradition and Technology and I'll be conducting interviews to share with you.
We have a full lineup of speakers who will help us learn effective communication strategies for how to deal with all that's going on in this sector of the agribusiness industry today. We'll hear lessons learned in Europe and from media representatives here in the United States. You can find an agenda here (pdf). My coverage starts on Wednesday.
BTW. You can tweet or follow along on Twitter using the conference hashtag which is #AAA12.