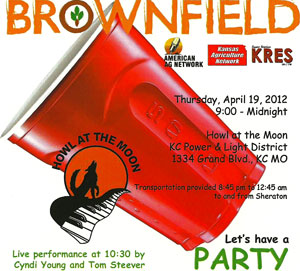 I've already seen mention of it more than once on Facebook. It being the annual Brownfield party at the NAMA Agri-Marketing Conference. This year it's back to Howl at the Moon. How many of you remember being there a couple years ago? How many of you were there but don't remember being there :)?
I'll be the Brownfield photographer again this year so get ready for some great party shots. I mean pictures. Of course.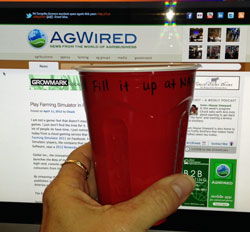 Cindy and I have our Brownfield party SOLO cups ready to be filled already. Can we use them and then bring them to the party and re-use them? I think so and I'm pretty sure it has already been done!
Just a reminder: The Brownfield NAMA party is for Professional members by invite only. So student NAMA members, keep that in mind and I hope you have a wonderful time in KC, MO. We're sure looking forward to it.