We've all heard of Red Brand fence, right?  They're a milestone sponsor of the FFA (in fact they've been doing so for over 60 years).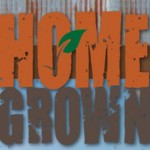 Did you know that Red Brand fence is manufactured in Peoria, Ill.?  Keystone Steel and Wire Co began the Home Grown program in 2010.  It gave opportunity for local Red Brand retailers to give back to local FFA Chapters.  In its first year – the Home Grown program raised over $100,000 for FFA Chapters across the United States.  On average 704 FFA Chapters across the US received between $400 and $500 each.  One FFA Chapter in Platte, South Dakota was awarded more than $4,000.00.
It's actually a pretty simple process.  As Christopher Bell, Regional Director with the National FFA Foundation explains all retailers have to do is sign up on Red Brand's website and for every roll of Red Brand agricultural fencing purchased by a participating retailer $1 is donated to the designated FFA chapter or chapters of their choice.
It's an easy way to give back and help continue to fund a program that does so much for the future of the agriculture industry.  Also a huge round of applause to Keystone Steel and Wire Co for giving back to a program that does so much (it makes a girl even more proud to be from Central Illinois).  Here's to a successful 2011 Home Grown Initiative!