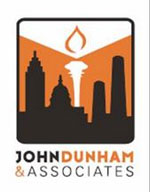 An economic impact study conducted by John Dunham and Associates concludes that the administration's proposed rule on livestock marketing could leave approximately 104,000 Americans without jobs and a resulting $14 billion reduction in the National Gross Domestic Product (GDP). USDA's Grain Inspection, Packers and Stockyards Administration (GIPSA) proposed the rule on June 21, 2010 and it is currently in the comment period, which will end on November 22.
"As an economist who makes his living studying and modeling the economic impact of government regulations on businesses and industries, I have seen firsthand the unintended consequences of misguided policy proposals like the one proposed by USDA," noted John Dunham, president of John Dunham and Associates, who conducted the study. "It is noteworthy that USDA says this proposal will revitalize rural America, yet my analysis shows it will actually cause substantial job losses."
Listen to John Dunham explain the study and results here: John Dunham on GIPSA Rule Economic Study

National Cattlemen's Beef Association President (NCBA) Steve Foglesong said they believe the rule goes beyond the intent of Congress and serves as another example of government overreach into private business. He says the report shows the economic devastation that will likely result from implementing this regulation.
"I am tired of hearing this Administration talk about job creation when their efforts seem to be more focused on job destruction," said Foglesong. "Enough is enough. Congress did not direct USDA to write a rule that would take away the rights of cattle producers to be innovative and creative by embarking on contract agreements for premium, consumer-demanded beef. The goal of cattle producers is to provide the very best and safest product possible, while sustaining our family owned operations for future generations. I wish the administration would help us accomplish these goals and not throw them down the drain along with 104,000 jobs."
The study found that retail meat prices would go up 3.33 percent at a national level, which would result in a 1.68 percent decrease in consumer demand. Foglesong said family farms and ranchers would also witness a reduction in beef demand and profitability. He said it is unfortunate that this study was even conducted but USDA left no choice. USDA did not conduct a comprehensive economic analysis and has indicated to 115 members of Congress calling for an economic study that one will not be conducted.
The study, commissioned by the American Meat Institute, is available online in an interactive format that aggregates economic impact on national, state and congressional district levels. It can be found at MeatFuelsAmerica.com/GIPSA. More information on how the rule may affect cattle producers can be found on the NCBA website.