After a detailed analysis, the National Corn Growers Association (NCGA) has come out in opposition to the House version of the American Clean Energy and Security Act HR 2454, better known "cap and trade" legislation.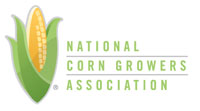 "Since the passage of this bill by the U.S. House of Representatives in June 2009, the National Corn Growers Association has maintained a neutral position on the legislation pending further review," said NCGA President Darrin Ihnen. "Although our neutrality has often put us at odds with the majority of other mainstream agricultural groups, we believe it was critical to remain engaged with lawmakers while the economic impacts were analyzed."
NCGA retained Informa Economics to analyze those impacts and as a result of this study, "NCGA has no choice but to oppose H.R. 2454. The results of the Informa study indicates that every corn grower in the country will experience increased costs of production resulting from H.R. 2454. In the early years of this legislation, these higher production costs will be relatively minor. However, over time these prices will significantly increase, placing an unnecessary burden on growers."
NCGA, along with other agricultural organizations, is sending a letter to Congress supporting a "disapproval resolution" in the Senate, sponsored by U.S. Sen. Lisa Murkowski (R-AK), that would stop EPA from promulgating rules to regulate greenhouse gases.
Listen to a press conference about the NCGA announcement this morning.