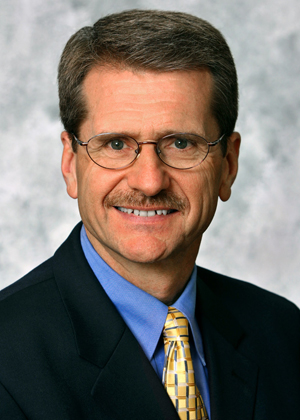 Monsanto Company announced a few weeks ago the appointment of David L. Chicoine, Ph.D., to the company's Board of Directors. Dr. Chicoine is currently president of South Dakota State University (SDSU) in Brookings, South Dakota. Dr. Chicoine is also a nationally recognized economist, specializing in public finance, taxation and rural economies.
Prior to joining SDSU in 2007, Dr. Chicoine held various positions of increasing responsibility with the University of Illinois, most recently as Vice President for Technology and Economic Development. His higher education administrative experience at the University of Illinois also includes service as Head of the Department of Agricultural Economics and Dean of the College of Agriculture, Consumer and Environmental Sciences at the Urbana-Champaign campus.
This appointment has caused quite a stir at South Dakota State University. While many think that this partnership with Monsanto could bring advanced research opportunities to students and faculty, many are concerned about the politics of President Chicoine serving on the Monsanto Board of Directors. While he makes $300,000 as SDSU's president, Monsanto will give him $400,000 compensation for his time on the board. I have listened intently to both sides of the story, and I can see why there are differing views. If you haven't read up on this scenario, I have included some of the "hot button" articles in the news for you to read. Let me know your thoughts in this situation. Should a president of a university sit on a company's board of directors? Are people overreacting, or is the community outburst warranted? What needs to change at land-grant universities, or what could be improved upon in the future? Looking for your thoughts and opinions today.
Some question Monsanto-Chicoine relationship
SDSU president's dual role as head of Monsanto concerns some
Students and faculty concerned Chicoine's ties to Monsanto could "taint" SDSU research