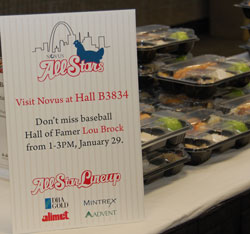 "All Star" is the theme for Novus International at the International Poultry Expo in Atlanta this week. There's a couple of good reasons for that.
First and most important is the Novus all-star lineup of poultry products including Advent, DHA Gold, Mintrex and Alimet.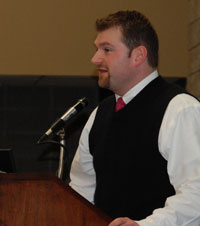 The other reason is that the 2009 Baseball All Star game will be held in St. Louis – which is also the home of Novus International. To drive home that theme, Novus will have a special guest at their expo trade show booth this week – Hall of Famer Lou Brock.
I talked with Novus poultry marketing specialist Michael Whitmer about the importance of the poultry business for Novus and what they have in the line-up for poultry producers this year. Listen to that interview here: ipe-09-whitmer.mp3
You can also download the interview with this link (mp3).
AgWired coverage of International Poultry Expo is sponsored by: