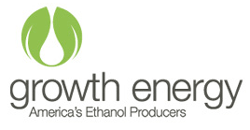 When it comes to ethanol organizations, it's the more the merrier, according to the organizers of a new group called Growth Energy.
"We believe the more associations, the better," said Jeff Broin, CEO of POET, during a press conference this morning announcing the new organization.
The main focus of the new group is on dispelling the myth perpetuated by the food industry that ethanol is responsible for increased food prices. "The organization will be dedicated to promoting clean, green ethanol as America's best renewable fuel that is high-tech and homegrown, reducing greenhouse gas emissions and the nation's dependence on foreign oil," said Broin.
If you want to listen to the entire 30 minute press conference (with the videos they showed edited out) – here it is. Kind of interesting. growth-energy-edit.mp3