This week I attended a portion of the AAEA/LPC Regional Design & Writing Workshop in Johnston, IA. Some of you are probably thinking, "Why didn't he stay since he so obviously needs help?" Yeah, but I had other places to be too.
So in this week's program you'll hear from LPC Executive Director Diane Johnson who talks about the workshop and the fun and games we did last night. The Workshop was held at Pioneer Hi-Bred's Carver Center and I also spoke with Jerry Harrington about how he got involved in providing us with the auditorium where the Workshop was held. You can see pictures in the Workshop photo album.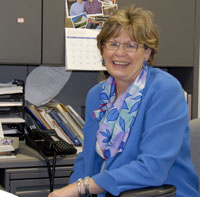 After I left the Workshop I visited the Iowa Soybean Association office to conduct some precision ag interviews for Precision Pays. While I was there I got to meet Linda Funk, Executive Director of The Soyfoods Council. We talked about the Soyfoods Podcast project we've been working an and you can learn more about why they decided to use podcasting in the program.
This week's program ends with music from the Podsafe Music Network. It's called "Writings on a Page" by Jonathon Dewveall. I hope you enjoy it and thank you for listening.
You can download and listen to the ZimmCast here:

ZimmCast 166 (16 min MP3)
Or listen to this week's ZimmCast right now:zimmcast166-4-10-08.mp3
The ZimmCast is the official weekly podcast of AgWired which you can subscribe to using the link in our sidebar. You can also subscribe in iTunes