One of the great things about the International Federation of Agricultural Journalists (IFAJ) is the professional improvement it offers for up and coming ag journalists all over the world.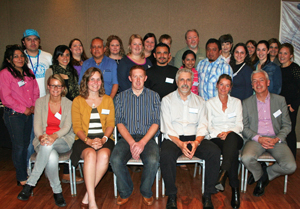 Alltech sponsors a Young Leader award program that offers an intensive journalistic boot camp-style workshop for 10 promising new journalists from ten different countries. This year's young leader from the United States was Jennifer Latzke of High Plains Journal. This is the eighth year that Alltech has sponsored this valuable program.
In addition, DuPont Pioneer sponsors the Master Class for journalists from emerging nations. I spoke with DuPont media relations specialist Jane Slusark about that important program.
Listen to this week's ZimmCast here: IFAJ Master Class

2013 IFAJ Congress Photo Album
Thanks to our ZimmCast sponsors, GROWMARK, locally owned, globally strong and Monsanto, Roundup Ready Plus, for their support.