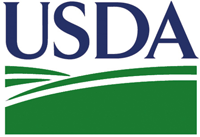 By now I'm sure everyone and their brother has heard about the USDA announcement on the BSE test.
Beef

This is going to be a toasty trip. I'd take along some sunscreen! I'm betting they won't find a steak as good as you'll find here in the midwest.
Ag Group, Beef

The Show-Me State Senior Games are being held this week in Columbia, and one of the sponsors of the event is the Missouri Beef Industry Council.
Ag Group, Audio, Beef, MBIC, MCGA, Podcasts