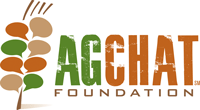 The deadline is approaching fast for applications to the 2013 Agvocacy 2.0 Training Conference. It's going to be in Charlotte, NC, August 22-23.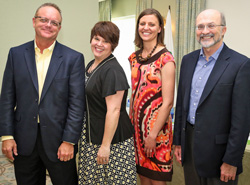 I visited with AgChat Foundation Executive Director, Emily Zweber, pictured second from right with our panel group from last week's Farm Credit Idea Share. She told me about the application process and encourages farmer and ranchers to take a step forward in their agvocacy efforts.
Listen to my interview with Emily here: Interview with Emily Zweber

To start us off with conviction is Jay Baer, author of Youtility: Why Smart Marketing Is about Help Not Hype. Jay is followed by the Beyond the Choir, Ag Conversations that will help spark your mind about agriculture, food, and consumers.
The core part of the time will be spent on sessions like Keeping up with Facebook and Trolls Under the Bridge (and what you can do to side step them). And, discover the Practical Side of Media Creation, what it takes to capture that short video or picture and share it well. Case studies will help connect you to real uses of social media in agriculture.
Jay Baer Convince and Convert When and where does this journey start? August 22 – 23, 2013 at the Embassy Suites in Charlotte, North Carolina is when and where you will be able to connect with Agvocacy 2.0 alumni and presenters. This event is your opportunity to discover and bring home some new ways to tell your farm or ranch story.
How do you sign up? Up to 75 people representing all sectors of agriculture will be invited to participate, with priority given to farmers and ranchers. Agvocacy 2.0 was completely sold out in both 2011 and 2012, so interested applicants should apply early. Selected attendees will be required to pay a $375 registration fee.