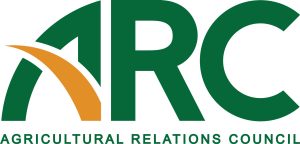 The Agricultural Relations Council/C.O.nxt Scholarship Program has received a very generous donation.

Lyle Orwig, founder of Charleston|Orwig, now rebranded as C.O.nxt, has generously fully funded the Agricultural Relations Council/C.O.nxt Scholarship Program with a recent contribution of $75,000. It is part of an endowment established within the ARC Foundation a couple years ago.
A long-time champion of agricultural public relations/public affairs, Orwig is a founding inductee of the Agricultural Public Relations Hall of Fame, sponsored by the Agricultural Relations Council and Agri Marketing magazine. He has been an ARC member for decades and his former agency has been active in the organization through the years.
"The Foundation can now invest this and earn additional dollars for the endowment," Orwig said. "We hope that the returns at some point will allow the ARC Foundation to increase the value of the scholarship each year and become even more meaningful to the recipients."
The scholarship program has honored seven students since it was re-instituted in 2015. The scholarship assists a college student enrolled in an ag communications program.
"This is an extremely generous gift and will help the ARC Foundation immensely," said Kristy Mach, ARC executive director. "Lyle's generosity through the years – from a time, talent and financial commitment – cannot be measured. We are thrilled with this gift and know that Lyle remains committed to the mission of ARC."
ARC continues its search for endowment partners for such annual professional development efforts as:
• Its webinar series
• The Golden ARC Awards
• The Founders Award
• Keynote speakers at ARC's annual meeting
ARC is also open to other ideas to promote ag PR and public affairs careers through its organization. For more information on how to participate in the ARC endowment effort, contact Executive Director Kristy Mach at: kristy@cornerwindowcommunications.com or 952-758-5811.