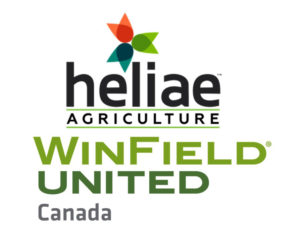 Saturday, December 5, was World Soil Day and Heliae® Agriculture celebrated by announcing a new collaboration with WinField® United Canada to bring new value to ag retailers through assisting farmers' transition to regenerative agriculture practices.
Through this collaboration, WinField United will integrate the PhycoTerra® soil microbe food into their comprehensive product and technology offerings, starting November 19, 2020.
"At WinField United, we are helping to shape the future of Canadian Agriculture, as we get started with regenerative agriculture," says Greg McDonald, General Manager at WinField United Canada. "We believe this partnership with Heliae® Agriculture will allow us to support retailers and farmers in Canada with innovative new technology that will provide regenerative agriculture solutions, as well as benefits for farmers that extend far beyond yields."
Heliae® Agriculture is focused on developing microalgae products and bringing them to the market. The groundbreaking development of PhycoTerra® provides a balanced food for the soil microbiome to improve plant vigour and crop performance, even under stressed conditions.
Eric Lichtenheld, President and CEO of Heliae remarked, "This partnership opens the doors to Canadian farmers for an opportunity to improve soil structure to see dividends today while building the soil for future generations."