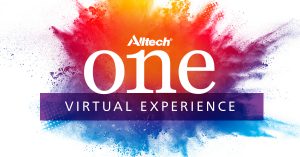 The Asian Agri-Business session of the Alltech ONE Virtual Experience began very early this morning for those of us in the western world, but a normal hour for our friends in Asia. As the energetic pace and market diversity in Asia have helped the region remain a global economic powerhouse, Alltech examines what the future may hold for the dynamic forces within Asian agri-business.
Kicking off the experience today was a young lady with an energetic spirit who began taking positive action to protect the environment before she was even a teenager.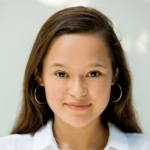 Growing up near the rice fields and beaches of Bali, Melati Wijsen saw the impact of plastic waste firsthand, as it littered the landscape and endangered local wildlife. She was spurred into action, and at just 12 years old, Melati and her younger sister, Isabel, founded Bye Bye Plastic Bags, with a mission to rid the world of plastic bags and empower young people to take action.
Melati recently expanded her cause to develop the youth-led movement YOUTHTOPIA, and her Alltech ONE presentation focused on what this could mean for business leaders in Asia and around the world.
Listen to an interview with Melati and be inspired by this young changemaker.
Interview with Melati Wijsen, YOUTHTOPIA (4:47)


If you have not registered for the Alltech ONE virtual experience yet, you can still do that and enjoy all of the informative content that has been posted since May, and all that is to come yet this year.