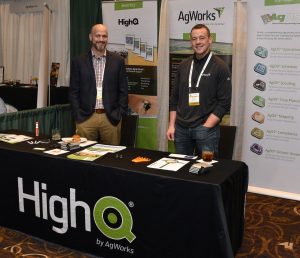 AgWorks and FieldReveal have teamed up to offer the most complete and efficient agronomy management tools in the ag retail industry and they are excited to share that vision at the AgWorks Annual Users Conference this week in Kansas City.
Both companies were at the Ag Retailers Association Conference and Expo last month in New Orleans to talk about what they have to offer the industry. AgWorks Director of Sales Matt Hull says their HighQ Data Analytics help retailers better serve their customers. "We've added a budget analysis component to HighQ… allowing for multiple layers of data to be incorporated into each field and understand where money is being spent wisely and where it isn't," said Hull.
Listen to an interview with Hull here:
ARA19 Interview with Matt Hull, Director of Sales, AgWorks Software (5:34)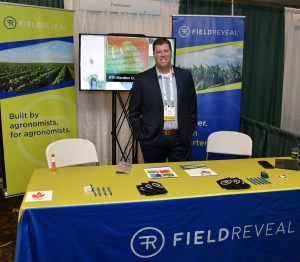 FieldReveal Account Manager Nick Waite says their platform focuses on connectivity to develop and implement the best nutrient management strategies to optimize fertility and seed inputs. "Using a platform like ours, using the zones we develop, producers are really able to understand where they can put their fertilizer and seed inputs to get the best return on them – and that's really what it's all about," said Waite.
Learn more about FieldReveal in this interview with Waite:
ARA19 Interview with Nick Waite, FieldReveal (4:21)

AgWorks and FieldReveal share similar goals and values in the ag retail industry with a combined 50 years of operation.