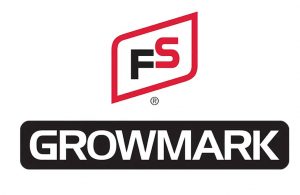 GROWMARK FS has just acquired Miller Spraying in Lowville, NY, expanding its footprint in the northern regions of New York.
Aaron Miller, who launched Miller Spraying in 2001, will continue in a consultation role and his team will stay on as GROWMARK FS employees.
"As GROWMARK FS explored the opportunity of expanding its reach into the North Country and beyond, we became excited to continue the customer focus that Aaron and his team have fostered," said GROWMARK FS Atlantic Region Manager John A. Richman. "The customer focused and team-oriented nature of Miller Spraying fits perfectly with that of GROWMARK FS."
GROWMARK FS is reaching out to customers of Miller Spraying, and looking forward to providing expanded solutions for current and future customers in New York's North Country.
GROWMARK FS operates more than thirty full service agricultural retail locations throughout New York, Pennsylvania, New Jersey, Maryland, Delaware and Virginia. GROWMARK FS is part of the larger network of GROWMARK, Inc., an agricultural cooperative with annual sales of $8.5 billion providing agronomy, energy, facility planning, and logistics products and services, as well as grain marketing and risk management services throughout North America.