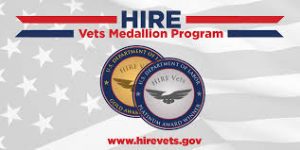 GROWMARK is a 2018 recipient of the HIRE Vets Medallion Program Demonstration Award from the Department of Labor. The award goes to employers that have done a successful job of recruiting and supporting the veterans on their workforce.
GROWMARK's application included ways the company attracts and supports veterans, like having an internal military support group and military friendly leave policies. The award also takes hiring numbers into account, as veterans make up about five percent of the current workforce at GROWMARK – approximately 150 out of 3,000 employees. Last year about 7.5% of the company's new hires were veterans with hopes to grow that number, according to Aubrey Bastien, senior talent acquisition and member employment manager.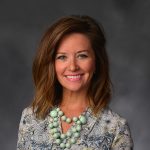 "GROWMARK is a great home and the FS System is a great home for veterans. Our opportunities are endless and for us, so far, it has been a really good fit and home and we treat them well and we'll do what we can to make sure that they can really find a home here long term," said Bastien.
Bastien said tuition assistance is also available to help veterans to pursue continuing education, and GROWMARK offers career services to help build a resume or prepare for an interview. She said the company often connects with local groups like Student Veterans of America and participates in networking nights where recruiters will have dinner with ROTC members or student veterans to let them know about opportunities at GROWMARK.
Listen to Carrie's interview with Aubrey here: Interview with Aubrey Bastien, GROWMARK