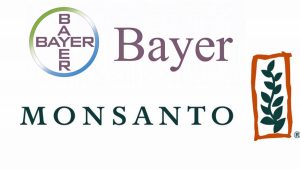 Bayer has obtained conditional approval from the Antitrust Division of the United States Department of Justice (DOJ) for the proposed acquisition of Monsanto.
"Receipt of the DOJ's approval brings us close to our goal of creating a leading company in agriculture," said Bayer CEO Werner Baumann. "We want to help farmers across the world grow more nutritious food in a more sustainable way." Bayer has now obtained almost all clearances which are conditions for closing the transaction. The company expects to receive any outstanding approvals required for completing the transaction very shortly.
Bayer will become the sole shareholder of Monsanto Company following the receipt of outstanding approvals. According to the DOJ's conditional approval, the integration of Monsanto into Bayer can take place as soon as the divestments to BASF have been accomplished. This is expected to be in approximately two months.