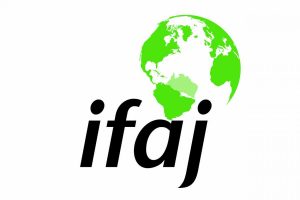 The International Federation of Agricultural Journalists (IFAJ) has announced the recipients of the 2018 IFAJ/Alltech Young Leaders in Agricultural Journalism Award.
This year's program, sponsored by Alltech, honors 10 young agricultural journalists and communicators who have demonstrated outstanding achievement in reporting as well as excellent potential as leaders of the industry in the years to come. The honorees were chosen by an international jury among applicants from many of IFAJ's 43 member countries.
Congratulations to these new young leaders:

Hannes Baumgartner, Der Landwirt, Austria
Marike Brits, Plaas Media, South Africa
Lydia Burton, Australian Broadcasting Corporation
Dagmar Deutsch, Agrarheute, Germany
Joseph Gakpo, Multimedia Group, Ltd., Ghana
Katie Knapp, The Ag Photographer, USA
Oonagh O'Mahony, IFP Media, Republic of Ireland
Ashley Robinson, Commodity News Service Canada
Tuulikki Viilo, Maaseudun Tulevaisuus, Finland
Rasmus Bue Willesen, Landbrugsmedierne, Denmark
The 10 honorees will attend the 2018 IFAJ Congress in Wageningen, The Netherlands, in July. The Young Leaders will also participate in a Boot Camp in the days prior to Congress, which includes professional development and networking workshops and farm visits in the Wageningen area.