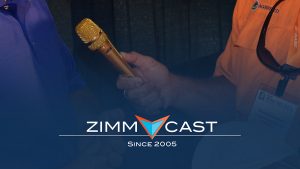 While at the Cattle Industry Convention last week in Phoenix, Jamie decided to hijack the ZimmCast and chat with her sister and business partner Joanna Wilkinson, who is also the creative director for ZimmComm. Jamie introduces us to Joanna and talks about the convention and the customized virtual newsroom that we built for that event.
I proceeded to hijack the podcast right back again to preview the upcoming Commodity Classic from the perspective of the oldest and the newest organization partners of the big show, National Corn Growers Association (NCGA) and the Association of Equipment Manufacturers (AEM). We hear from AEM senior vice president of Ag services Curt Blades, NCGA CEO Chris Novak, and one of the co-chairs for this year's event, Paul Taylor of Illinois.
Listen to the ZimmCast here: ZimmCast 573 - Cattle and Classic
Subscribe to the ZimmCast podcast here. Use this url in iTunes or your favorite news reader program/app.