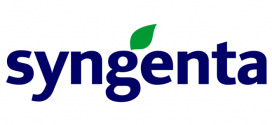 Syngenta intends to appeal a verdict reached by a Kansas jury last week to award $218 million in compensatory damages to more than 7,000 Kansas corn growers who claim the company caused them economic harm by introducing Agrisure corn before China approved it for import.
Syngenta released a statement after the verdict saying they are disappointed "because it will only serve to deny American farmers access to future technologies even when they are fully approved in the U.S. The case is without merit and we will move forward with an appeal and continue to defend the rights of American farmers to access safe and effective U.S.- approved technologies."
Syngenta commercialized Agrisure Viptera in full compliance with U.S. regulatory and legal requirements, including USDA, EPA, and FDA regulations. Viptera had also received approval in the key import markets recommended at the time by the National Corn Growers Association (NCGA) and other industry associations.
The Kansas case is the first of eight class action lawsuits in different states.