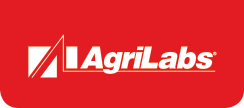 AgriLabs has selected Meyocks for branding and marketing communications services after an agency review.
"Meyocks brings proven integrated marketing expertise that will help AgriLabs build a strong strategy and communications platform," says Sean O'Hare, executive vice president for AgriLabs. "We're excited about Meyocks' potential to deliver innovative work that will resonate with our customers and help us stand out in the marketplace."
Meyocks will help AgriLabs develop strategy and integrated marketing programs for the AgriLabs brand, as well as the company's vaccine portfolio, calf nutritionals, adjuvants with ENABL® technology and the VetGunTM delivery system for insect control.
Doug Jeske, president of Meyocks, says it's an exciting time to engage with AgriLabs. "AgriLabs is building on its legacy through the development and commercialization of new, innovative technologies for food animal production. Meyocks is proud to partner with AgriLabs to tell its story."