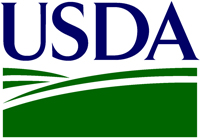 The U.S. Department of Agriculture (USDA) has made $21 million available to support the development of regional systems in sustainable bioenergy and biobased products. The funds can also be allocated to train the next generation of bio-scientists. The funding is offered through the AFRI Sustainable Bioenergy and Bioproducts challenge area designed to create or sustain jobs by improving existing food and fiber production systems, boost ecosystems by reducing greenhouse gases and improving water and habitat quality. The program is also designed to enhance resiliency of food systems and ensure food safety.
"Over the course of this Administration, America has more than doubled our renewable energy production, and today we import less than half our oil. We are saving money at the pump, bolstering national security by relying less on foreign oil, and combating climate change with investments in technologies that reduce greenhouse gas emissions and provide for cleaner air," said Agriculture Secretary Tom Vilsack. "Today's investment into regional production systems and the development of our next generation of scientists will have a direct impact on local economies now and set us up for a brighter, more innovative future."
In fiscal year 2016, the Sustainable Bioenergy and Bioproducts challenge area is soliciting applications that focus on the following priorities:
Regional Bioenergy Coordinated Agricultural Projects (CAPs), which support the production and delivery of regionally-appropriate sustainable biomass feedstocks for bioenergy and bioproducts. While the focus of CAPs will be on feedstocks, competitive proposals must present the feedstock development and production in the context of comprehensive regional sustainable bioenergy and bioproducts supply chain systems.
Investing in America's scientific corps: Preparing a new generation of students, faculty, and a workforce for emerging opportunities in bioenergy, bioproducts, and the bioeconomy.
Application deadlines vary by program area. See the request for applications for more information.