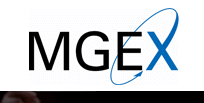 MGEX has set a record for its highest open interest total in its 135-year history. This news release from the trading organization said it closed the day Tuesday at 82,279.
This breaks the previous record of 82,056 set on April 17, 2014. The Exchange has seen an increase in open interest each of the past seven days and has now recorded eight top 25 open interest days this month.
The major surge in open interest has been gradually taking place since last summer and has spiked rapidly in recent weeks. Since June 29, 2015, open interest has increased by more than 22,000, totaling a change of 38 percent in just under seven months.