Recently the International Federation of Agricultural Journalists retained the services of Qu'Anglo Communications & Consulting for global office management services. During the Canadian Farm Writers Federation Annual Meeting I spoke with Hugh Maynard, President, Qu'Anglo.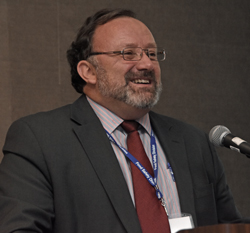 Hugh talked about some of the activities of the IFAJ including the upcoming meeting in New Zealand where he says they will be amending their constitution to open membership up to developing countries. Cindy and I will be attending that meeting starting next week.
Learn more about how Hugh and his staff have taken over a very diverse international organization dealing with multiple languages and more.
Listen to this week's program here: IFAJ in Good Hands
2015 CFWF Annual Conference Photo Album