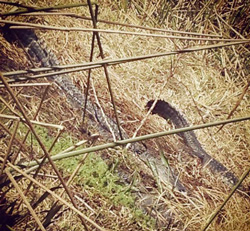 How about them Gators? Of course I'm talking about that University of Florida men's basketball team. This morning Cindy went out on the Wild Florida trip while I took photos at the National Ethanol Conference golf tournament.
She saw real gators, in the wild. There was a gator in one of the golf course ponds though.
So, we're enjoying some warm sunshine for a change after weeks of pretty cold meetings. This is why we moved back to Florida!