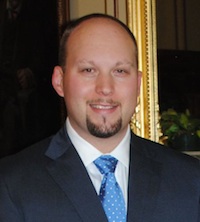 During the 63rd Annual Fall Convention, recently in Indianapolis, IN, the Farm Equipment Manufacturers Association elected Marc McConnell, Art's Way Manufacturing Co., as the 62nd president of the association.
Marc serves as the Vice Chairman of Art's Way Manufacturing Co., Inc., headquartered in Armstrong, IA, a diversified manufacturer of sugar beet harvesters, grinder-mixers, hay and forage equipment, manure spreaders, graders, plows, grain augers, and other farm equipment. Art's Way has been a member of the Farm Equipment Manufacturers Association since 1961.
In addition to his role at Art's Way, Marc also serves as Chairman of West Town Savings Bank, President of Bauer Corporation, Babcock Co., Inc., and Adamson Global Technology Corp., Vice-Chairman of McConnell Holdings, Inc., and Director of Mountain Aircraft Services, Inc. He is also Past President of the American Ladder Institute, the Lenoir County Manufacturer's Association, among other civic associations, foundations, and boards. He is also a member of the Young Presidents' Organization (YPO) and is a graduate of Cornell University.
Marc will host the Association's 2014 Spring Management Clinic in San Antonio, April 6-9, and the 2014 Fall Convention in Las Vegas, Nevada, November 4-7, where his term as President will conclude.