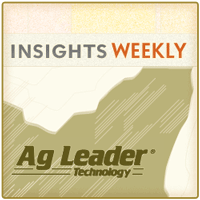 Some people were born with a voice destined for radio. Fortunately, Ag Leader training specialist Jessica Ahrens, who possesses all the qualities of a great broadcaster, decided to pursue a career in precision agriculture and is a member of the SMS Support Team! Many have heard her voice through a number of educational resources available including classroom training, free online webinars and the video tutorial series created to help growers use the software to manage their data.
Jessica tells us what you can find on the YouTube channel. Listen to Jessica explain
The SMS tutorial videos are fast and easy to access from home or the tractor cab through Ag Leader's YouTube channel. No more shuffling through a mix of guidance, hardware and software videos on the Ag Leader YouTube channel – SMS tutorials now have their own home at http://www.youtube.com/agleadersmstutorials. This YouTube channel is solely committed to all things SMS. Let Jessica walk you through your SMS software, and then take a minute to "favorite" the channel in your browser – this is one site you won't want to forget!
And you can access the videos anywhere! Listen to Jessica explain
Become a fan of Ag Leader on Facebook today, and get the latest precision ag videos on the YouTube channel. For more information about Ag Leader products and services, or to visit the blog site, go to www.agleader.com.