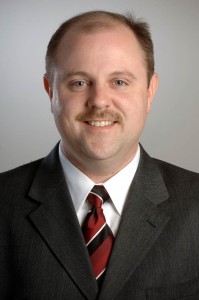 Joshua Bledsoe was named chief operating officer of the National FFA Organization. Bledsoe will manage major FFA operations and lead the overall execution of the 557,318-member organization's strategic plan, reporting directly to CEO Dr. Dwight Armstrong.
Bledsoe has previously served as the state agricultural education leader and state FFA advisor for North Carolina and has accumulated 15 years of progressive leadership and management experience within agricultural education. He has been a key member on numerous national and state FFA boards and committees, and is a member of the National Association of Supervisors of Agricultural Education, among other professional organizations.
As COO, Bledsoe will lead key FFA organizational units, including education; convention and events management; partner services; information technology; marketing, communications and brand management; and merchandising and customer fulfillment.
As the North Carolina State Agricultural Education Leader, Bledsoe provided leadership and overall coordination for agricultural education within the state. He was charged with leading an 11-member state agricultural education team and ensuring professional development opportunities for teachers. Bledsoe also developed and maintained close working relationships with local, state and national agencies and organizations. A graduate of North Carolina State University, Bledsoe earned both undergraduate and master's degrees in agricultural education.
Bledsoe will relocate to Indianapolis with his family to begin the new role on Feb. 18.