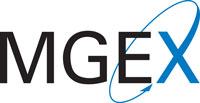 The Minneapolis Grain Exchange (MGEX) is the latest ag-related biz to go Twitter.
According to a news release: With the creation of the MGEX site, anyone subscribing to view information on MGEX can receive up to date information in a timely manner. The page can be accessed at: http://twitter.com/MGEX1.
MGEX will use Twitter to distribute press releases and share Exchange information and services.
"Twitter provides us with a tool to stay connected with our members and market participants and gives us the opportunity to reach out to a larger audience," Rita Maloney, Director of Marketing and Business Development, MGEX said. "We are always looking for ways to build brand identity and enhance existing relationships. Twitter offers that in an extremely convenient, cost-effective way."