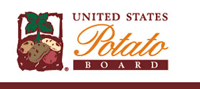 Learn all you want to know about U. S. Potatoes. Did I spell that right?

Agriculture Secretary Mike Johanns today (Feb 16) appointed 27 producer members and two importer members to serve on the National Potato Promotion Board. All terms begin March 1, 2007, and end Feb. 28, 2010.
Producer members reappointed to the board are: Ronald Ray Lehr, Jr., Bakersfield, Calif; David Radtke, Sanford, Colo.; Stanley Searle, Shelley, Idaho; Thomas Qualey, Sherman, Maine; Steven Mark Whited, Bridgewater, Maine; Wayne Leep, Shelbyville, Mich.; Jason Derrick Yazzie, Bloomfield, N.M.; Bryan Beck, Tionesta, Pa; and Michael Maynard Pink, Pasco, Wash.
Newly appointed producer members are: Kevin Campbell Johnston, Bakersfield, Calif; Sid Staunton, Tulelake, Calif.; Rodney L. Lenz, Wray, Colo.; Monty L. Smith, Blanca, Colo.; John J. Harper, Mountain Home, Idaho; James Hoff, Idaho Falls, Idaho; Brent J. Stoker, Burley, Idaho; Curtis Stoddard, Grace, Idaho; Carl Madsen Ball, Hamer, Idaho; Charles L. Lake, Ronan, Mont.; Jerry Strickland, Huntington, Ore.; Kevin William Weber, Moses Lake, Wash.; Larry R. Jensen, Mount Vernon, Wash; Nathan L. Cox, Warden, Wash.; Albert Stahl, Ritzville, Wash; John O. Morris, Jr., Ephrata, Wash; John Michael Grose, Terra Alta, W. Va.; and Tim Stevenson, Wisconsin Dells, Wis.
Sanjiv Kakkar, Lawrenceville, N.J., is reappointed to serve in an importer position, and Dale Beck, Twin Falls, Idaho, is newly appointed to serve in an importer position.