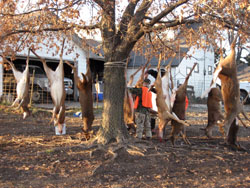 My nephew came up with the title for this post.
We're at our hunting camp and will be here for a few more days until it's time to head to Kansas City.
For those who are wondering I think this picture speaks for itself.
It's been a great opening day out here and the weather has been beautiful.