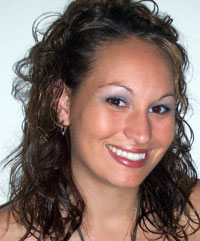 Let me introduce you to Kelcy Schroder, Iowa State University Student. Kelcy will be the next guest student blogger for AgWired at next week's Farm Progress Show in Amana Colonies, IA. I am excited and happy to be working with her and hope you'll welcome her to AgWired. She'll start posting stories next week after we get together on Monday afternoon on site.
Kelcy's work is part of the Monsanto Future Ag Journalist Fellowship program that was started earlier this year at the Commodity Classic. Maybe you remember all the posts that Margy Fisher and Mary Irelan did for me then. Well, now it's Kelcy's turn.
Kelcy is majoring in Ag Education/Communication and Communication Studies (double major). I know she's going to do a fantastic job and hopefully she'll get some valuable experience at the same time (photography, audio production, writing, etc.).
I've got a lot more to post about the Farm Progress Show and Monsanto's participation since they will be sponsoring my coverage of this year's event. There's a lot of cool things going on at the show so expect some pre-event coverage over the weekend.